My Cart

You have no items in your cart.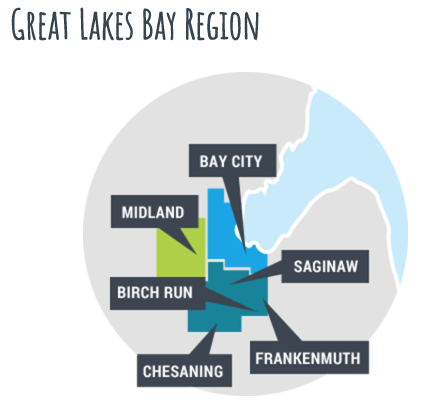 Hold out your left hand. See that part where the thumb meets the rest of the hand? That's where you'll be when you Go Great Lakes Bay!
Conveniently located just 90 minutes north of Detroit — touching Lake Huron's Saginaw Bay along Michigan's eastern freshwater coastline — Michigan's Great Lakes Bay Region is home to six unique cities:
Bay City, Birch Run, ChesaningFrankenmuth, Midland, Saginaw
You could rush through your Go Great adventure - but we promise you'll miss something cool. Why not book a hotel to make it a two or three night getaway. Check out our hotel packages for even more deals and discounts.


Every day offers right from your phone
Valid year-round
Over $100 in discounts
Free
AVAILABLE WITH HOTEL PACKAGE BOOKING
Every day offers right from your phone
Valid during the 2019 - 2020 Saginaw Spirit Season!
Free
Passes Delivered Instantly To Your Phone